What we can do for you?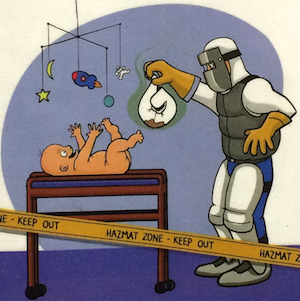 I found an old draft on my server again, and steamed up about it last week. It was in my backups too, and I know I made the edit a month or two ago at least, and saved it carefully. It was an important change. A fact was wrong because it was based upon stories too old for me to remember.
A copyright allows the author to make edits to the working draft (the last draft, working draft, or copyrighted copy) because it's owned by the author. A copyright authorizes 'fair use' of the work for their own purposes, but the last copyrighted draft is owned and can only be edited by the author.
If someone steals the new draft to replace it with an old one, to claim that it's inaccurate, or wrong, they're stealing the copyright (perhaps to try to own it for themselves). Perhaps to rewrite history, or tell the story in their own way.
I had to consult with my mother to clarify confusion about which plane my father flew (I was very interested in planes when I was a child, and drew the nosecone of the B-58 Hustler maybe a thousand times to get it right). One of my stepfathers flew a 1976 Piper Cub, but she clarified which one my father flew, and where he bailed out.
Why Choose Us?
I didn't really trust the story I remembered about bailing out over the Atlas Mountains because he was in the Pacific Theater during a Korean Conflict. And, it may seem strange for a young boy so obsessed with airplanes to have forgotten what his father flew, but if you take a closer look at our family's history, you'll find that we may have been under suspicion for helping with the reconstruction of Germany, so every possible scenario must be getting checked and rechecked to be sure we're not really Nazi's on the run.
Our births (and my parents names) were hand written into a typed copy of the family tree, suggesting that we may have been added to hide the truth about our 'real history'. Add to that the 40 years of drugging and hypnosis in the health care system, and the fact that I didn't grow up with my father, and it's easy to see how things like this can happen.
My mother's father (my grandpa) seemed to suggest that the death of his son (my uncle), may have served as further justification for the Box Car Agreement that that ended WWI, or the signing of the Armistice Agreement on Ferdinand's train (by way of a head on collision in an Alpha Romeo that put the steering column of the car through his chest).
So, she repeated the story for me one more time, and wrote it down as well. The correction I made was based upon her report. She said he flew a Cutlass rather than the Corsair, which was the name of the plane I thought he flew to begin with. And, that makes sense because the Corsair was not fit for aircraft carriers and was decommissioned before the Pacific Conflicts following WWII. She also added that Moroccans had killed a French Airman who landed there just prior to my father's arrival.